Chinese Students and Activits Network
Branding for a digital first social organization
Founded in 2020,
Chinese Students and Activists (CSA) Network
is a space for Chinese (overseas) students and activists based in North America to meet, connect and collaborate. CSA aims to support those who are interested in social justice movements through grassroots organizing and capacity building.
As the keywords for the organization are Transnational, Connect, Organize, Chinese students, and Activists network, the visual identity of CSA is a play of different shapes representing CSA's idea. CSA embraces every participant, and together we build better communities as young generations of Chinese.
---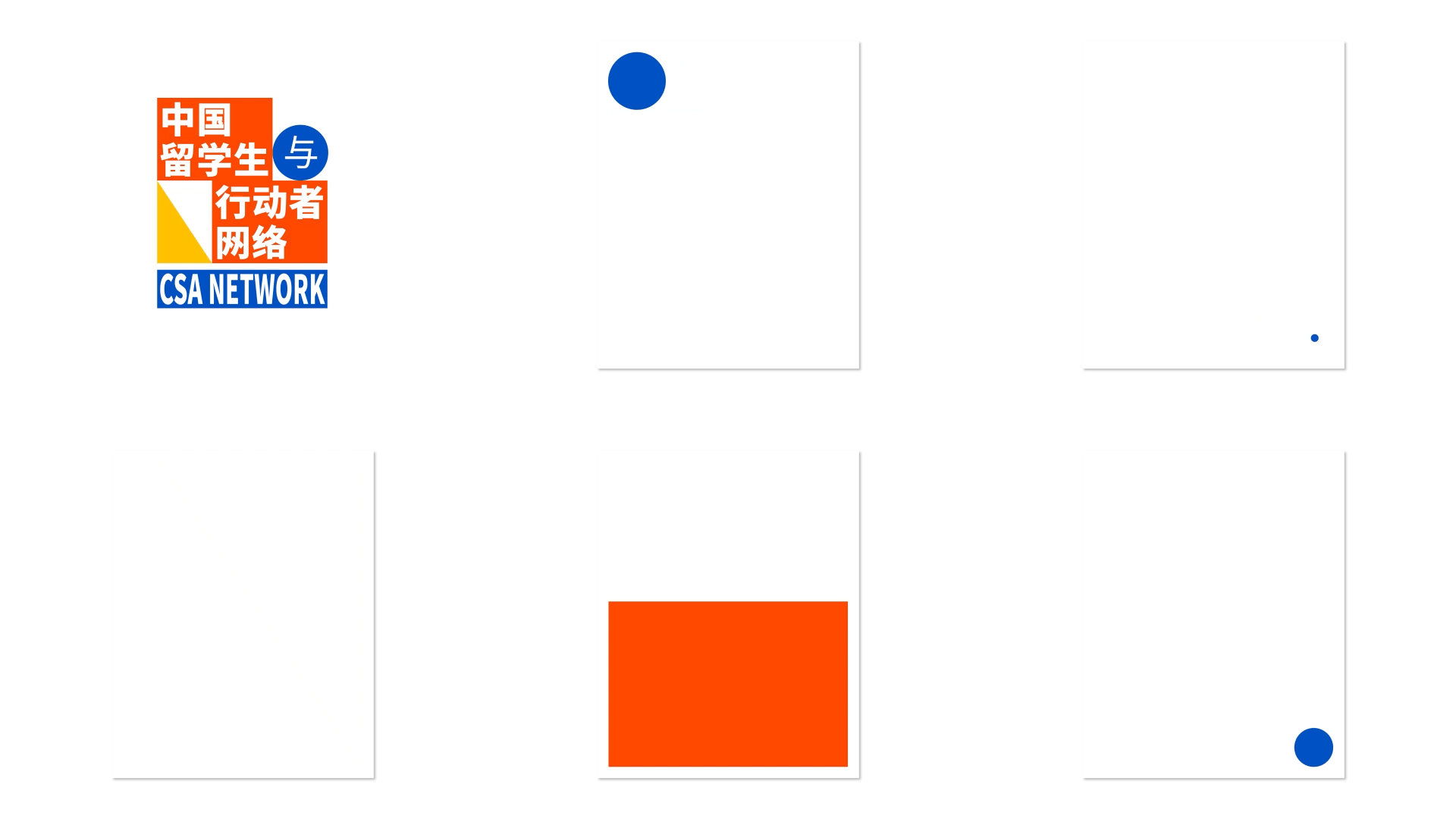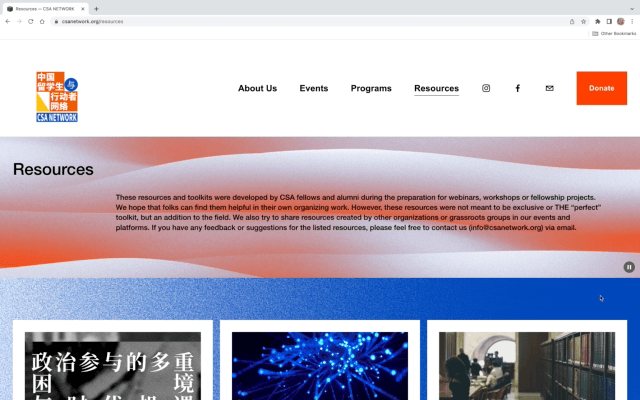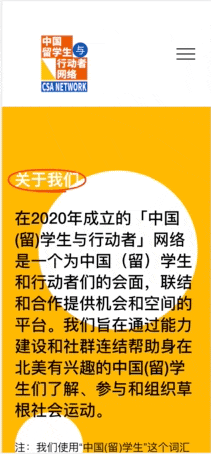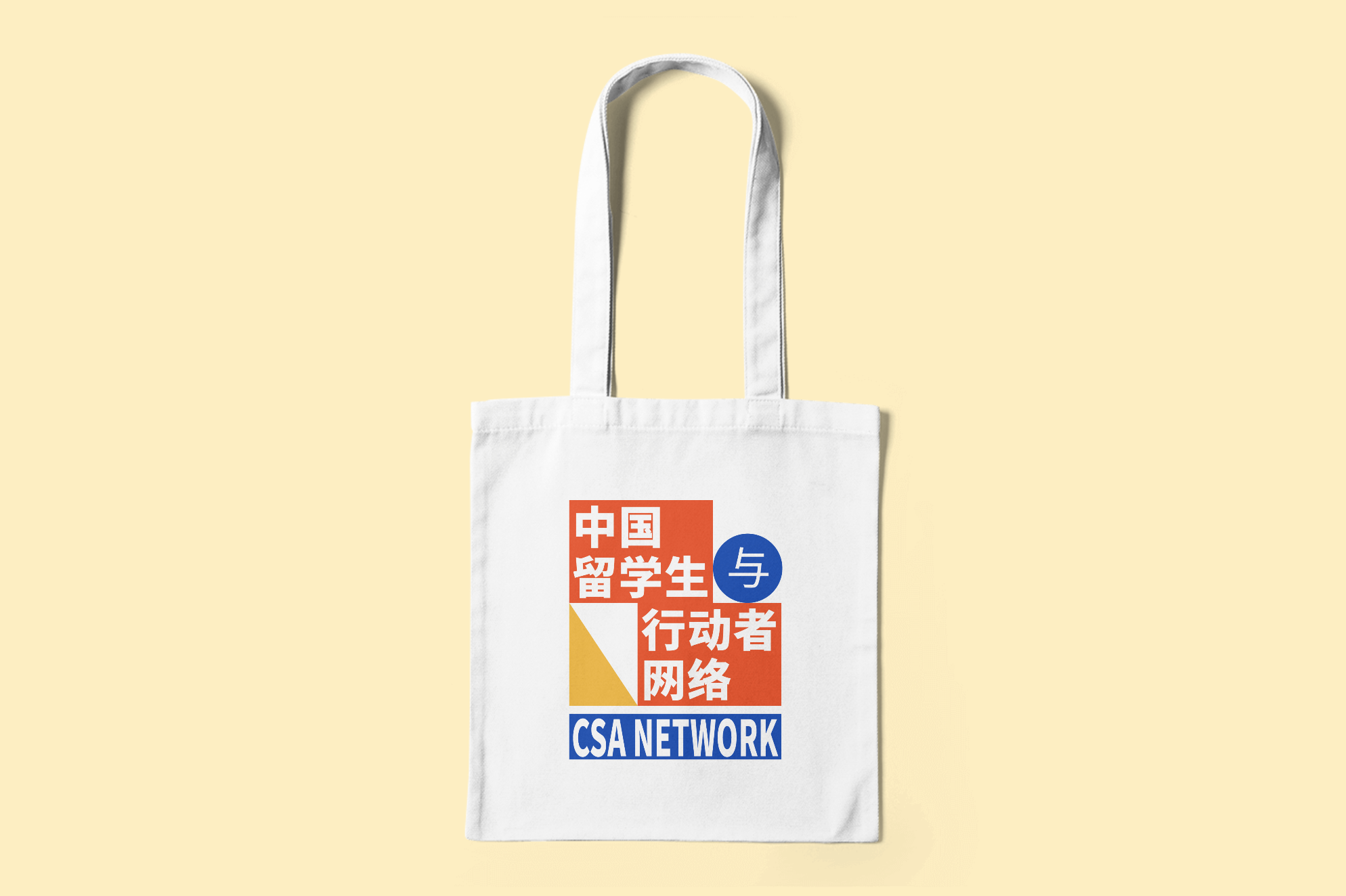 Visit the site︎︎︎https://www.csanetwork.org/