Imaginations for All
Personal project
Tasks: Art direction, Responsive website design and development,
Content research, edit and curation
Imaginations for All: Discovering Feminist Science Fiction
is a digital zine that introduces feminist SF. The project explores transforming the print media to screen and inventing a new visual language for science fiction. Feel free to visit the project URL on your desktop and mobile devices:
︎︎︎

Imaginations for All
Content Research, Edit and Curation
I spent the first-month research, writing, and editing all the content for the zine. Below is a snapshot of Editor Channing Burt helped me review the text.

Moodboard Selection
The art direction starts with defining styles I don't want. When we think of visual styles for science fiction, we think about metal, chrome, sexy robot, etc. These are future scenes made by mainstream media in the past, which are usually ideas from white males. Therefore I was looking for caring, warm, loving visual styles that can represent the spirit of feminist science fiction, and also look at work made by women, such as fonts designed by women.

Web Design and Development Explorations
The final design made some compromises to my coding skills, but I got lots of surprises by keeping diving into different coding methods. For example, the changing gradient effect in the final work was not in the original design.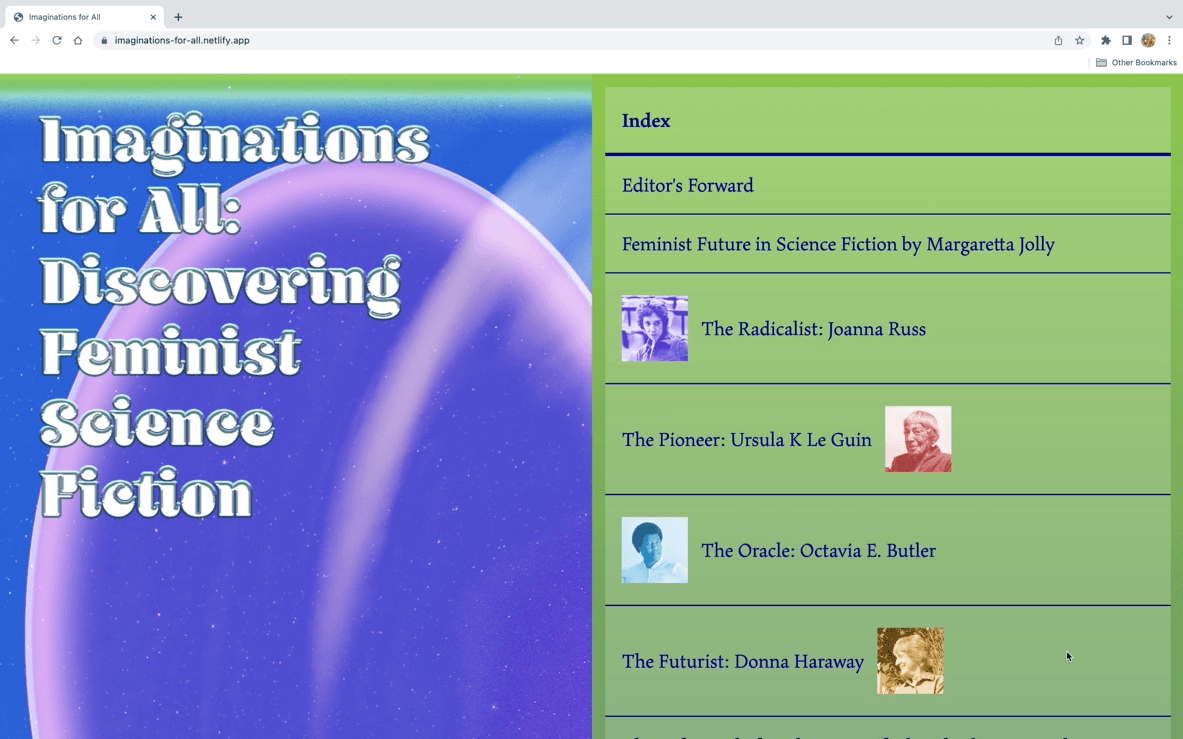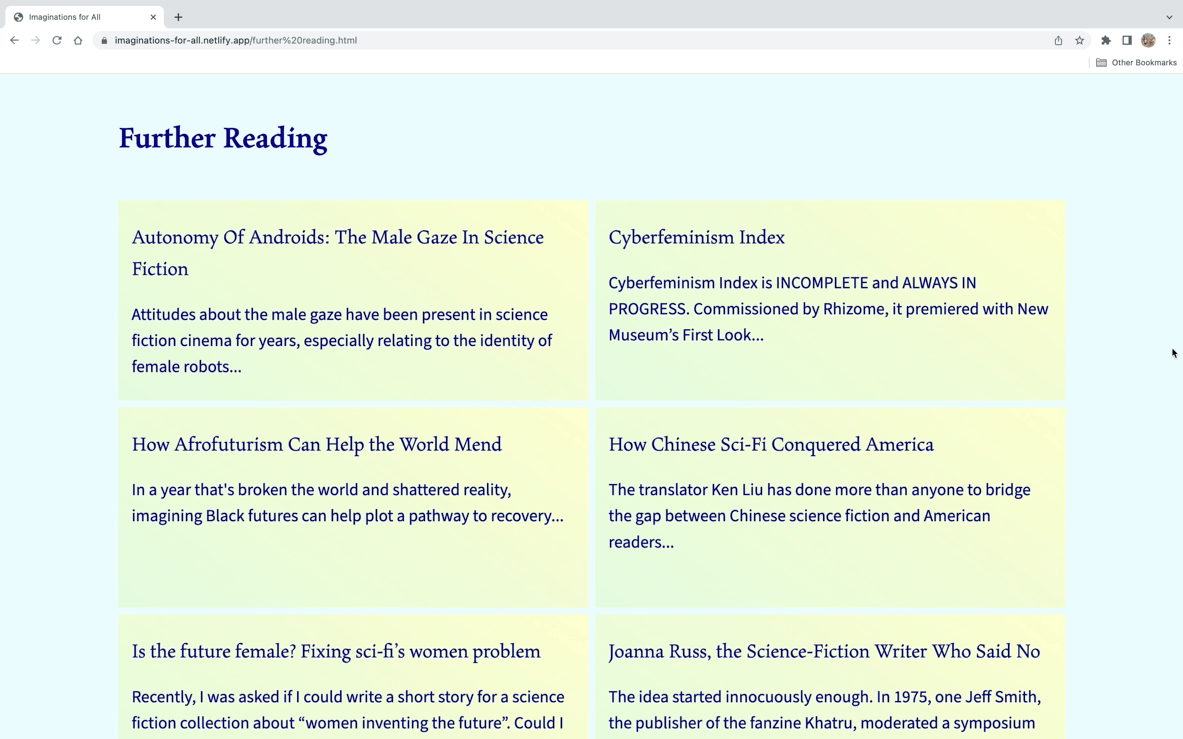 Final Design
Below is a video I record. URL for visit the website yourself: https://imaginations-for-all.netlify.app/



Cover design


Responsive design